Download
Latest stable release:

PhotoDemon 8.4 (zip file, 12.5 mb)

For additional downloads, including nightly builds and checksums, visit the download page.
Overview
PhotoDemon is a free, portable, open-source photo editor for Microsoft Windows.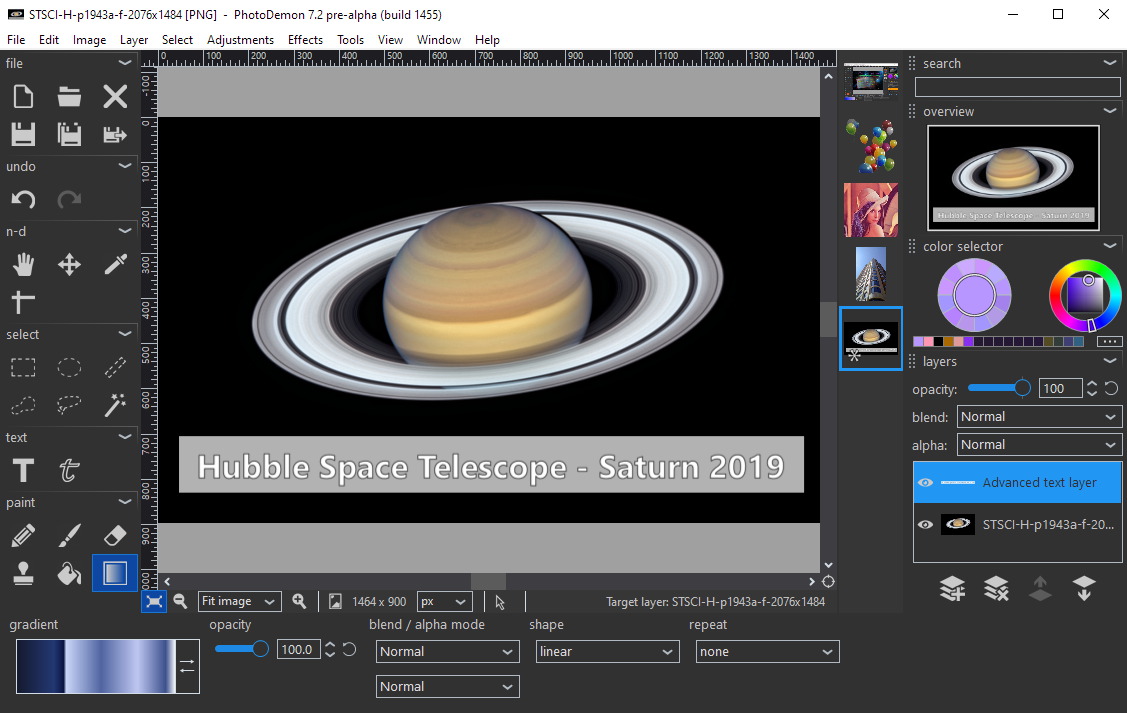 Its design is guided by three principles:

Portability
PhotoDemon does not require installation, administrator rights, or Internet access. Its tiny footprint allows it to run directly from USB devices.

Power
The current build provides more than 200 professional-grade tools, including digital darkroom essentials like shadow/highlight recovery, multi-channel curves, content-aware resizing, and full support for Adobe Photoshop (PSD) files.

Usability
An elegant interface built by designers - not engineers - gets out of the way and lets you work. Usability testing drives our design decisions.
Other cool stuff
PhotoDemon comes with a built-in macro recorder and batch processor. Its UI is fully themable, with built-in light, dark, and monochrome themes. All tools support real-time previews, custom presets, keyboard navigation, and unlimited Undo/Redo.
All Windows versions (XP through Windows 11) are fully supported.
PhotoDemon is available in many languages. If your language is missing, please get in touch. I would love to support it!
Recent news